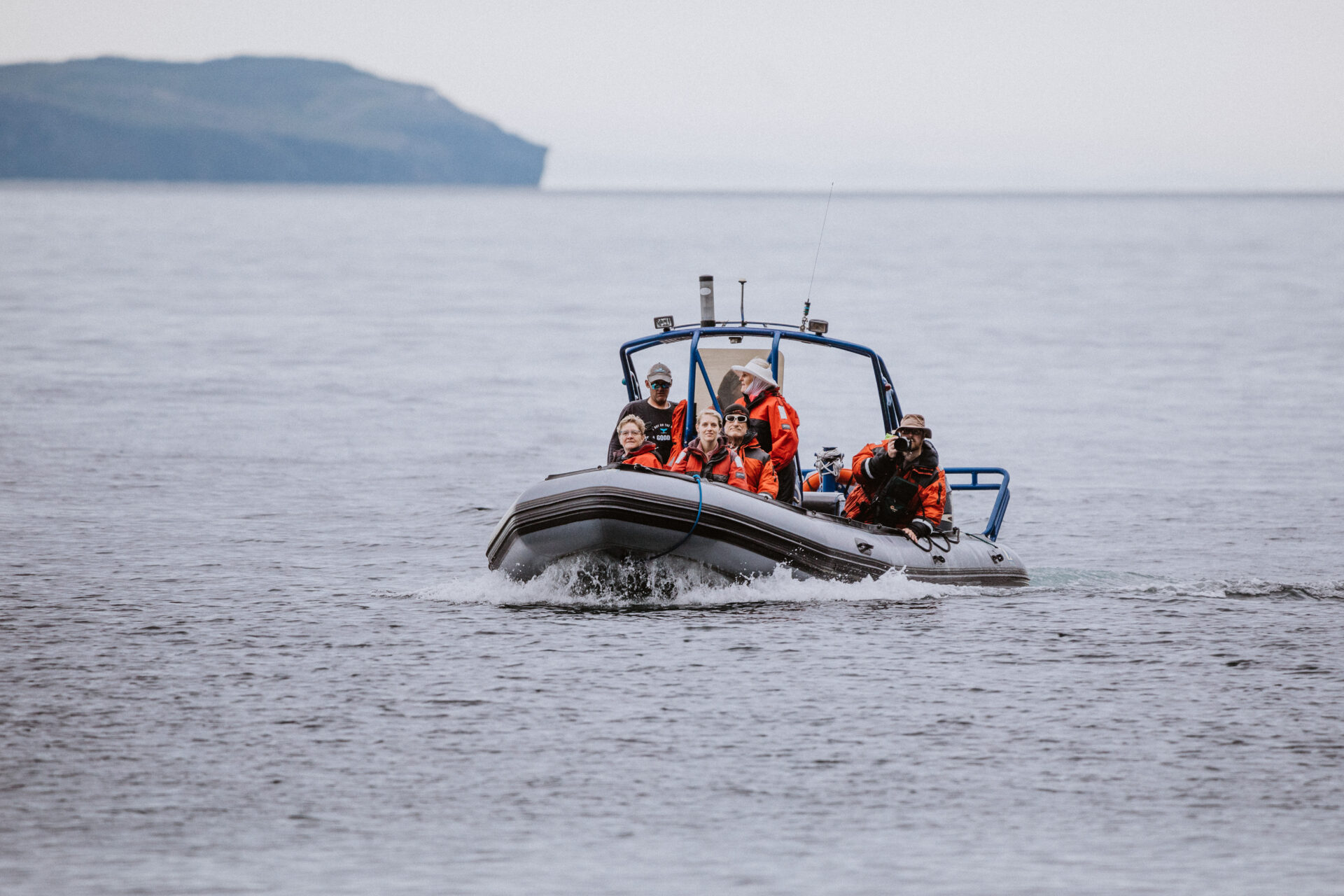 At Sea of Whales Adventures, your comfort and safety are our first priority. It is for this reason, that we chose a Zodiac for our boat tours. Zodiacs are well known in the industry for their stability and safety, this is why they have been used as rescue boats and tour boats for decades. Our boat Bluefin is completely open with no cabin so there is nothing obstructing your view. The Zodiac is a fiberglass hull surrounded by an inflatable tube. Each part can float on its own but together they make a solid platform and a smooth ride. Our boat is equipped with cushioned seating in the front and back of the boat. Zodiac boats are fast and maneuverable allowing us to get into nooks and crannies along the coast, land on beaches, and get to whales in a timely fashion.
The area of the Bonavista peninsula known as the Discovery trail recently received UNESCO Global Geopark Designation. The Discovery Global Geopark is 1150 square kilometers bordered by 280 km of beautiful coastline. Sea of Whales Adventures offers tours around the coastline of Geopark. On your tour, you will get to see the stunning Geology of this area.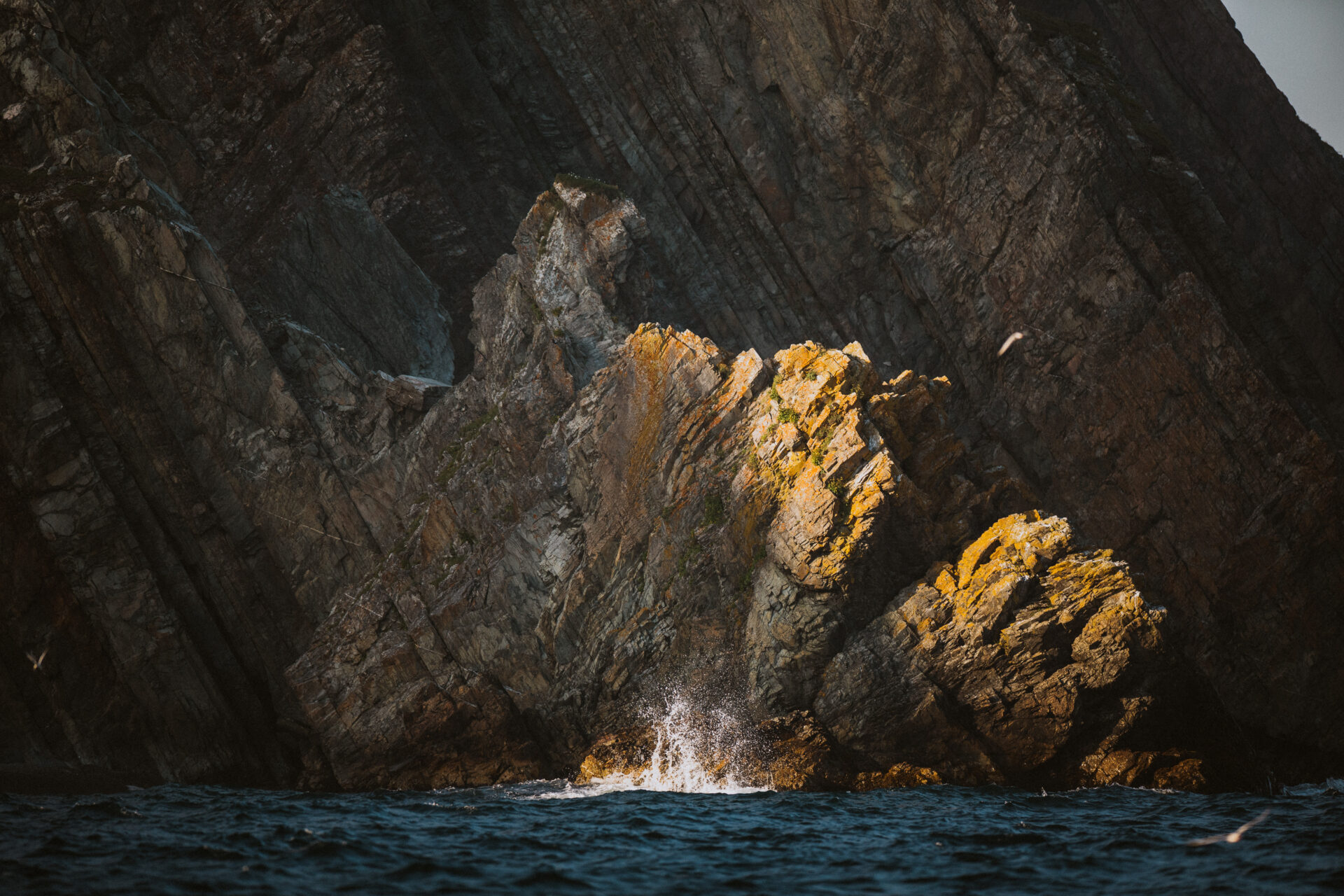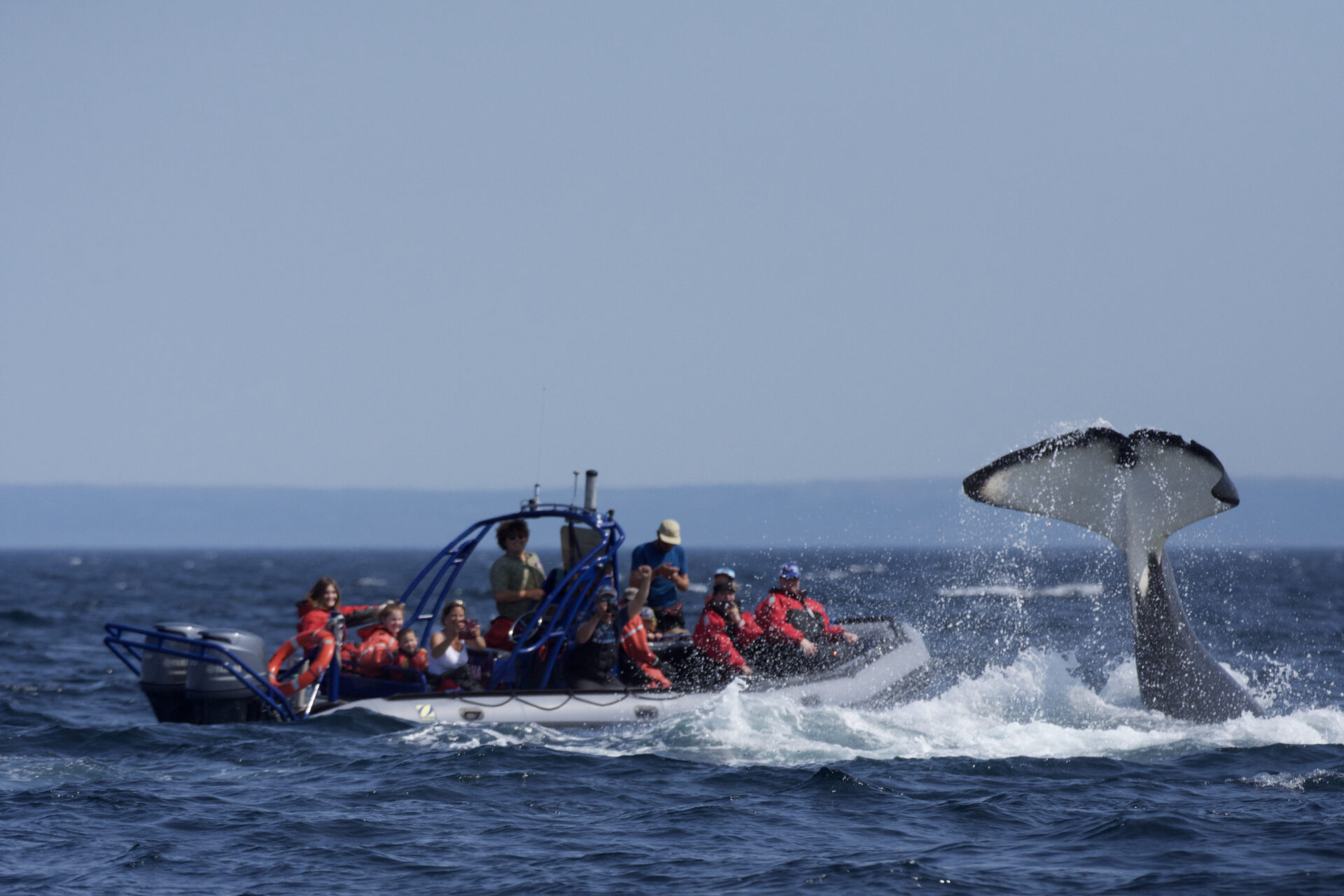 At Sea of Whales Adventures, we do our best to show you the best whales in the best weather conditions possible. We move our boat around the Bonavista peninsula to increase the comfort of our passengers and also increase the opportunities for sighting whales, watching icebergs and so much more. Every tour is unique, when we head out of the harbour on each trip, where we go depends entirely on where the whales are at that time. Unlike terrestrial animals, the time of day does not matter much for whale activity. The whales come to Newfoundland to feed so they so this as much as possible both day and night. Sightings are equally likely on any of or three trips.