Whale Watching Adventures
​​​​​​​WELCOME TO SEA OF WHALES ADVENTURES!
Whale watching is one of the most exciting activities you may ever experience but beware – you may get 'hooked' for life! You will be amazed by these "gentle giants" as we watch them feed, play, and migrate through our study area around the Bonavista peninsula (the historical Heritage sites of Trinity and Bonavista are in the area).  
Our staff is dedicated to showing you the best whales that our area has to offer including fin, humpback, sperm, minke, and pilot whales and, although rare, orcas too. You may expect to see various species of dolphins and porpoises, eagles, and offshore sea birds including puffins and northern gannets. It is our hope that you will walk off the boat feeling educated and enlightened by the experience and that you will want to travel with us again.
Taking a trip with Sea of Whales Adventures is more than just watching whales, it is also contributing to a scientific study.   Our trips give us the opportunity to photograph several species of whales and these photographs allow us to try to identify individual whales and give us an idea of how many whales and which individuals pass through our study area every year – you may be surprised at the long sighting history of some of these animals.  
We are also able to network with other organizations and individuals who work doing similar studies to determine the history and movements of these whales.  For more information on our studies, to contribute photographs that you have taken or to view some of "our" whales, please go to our Flickr site.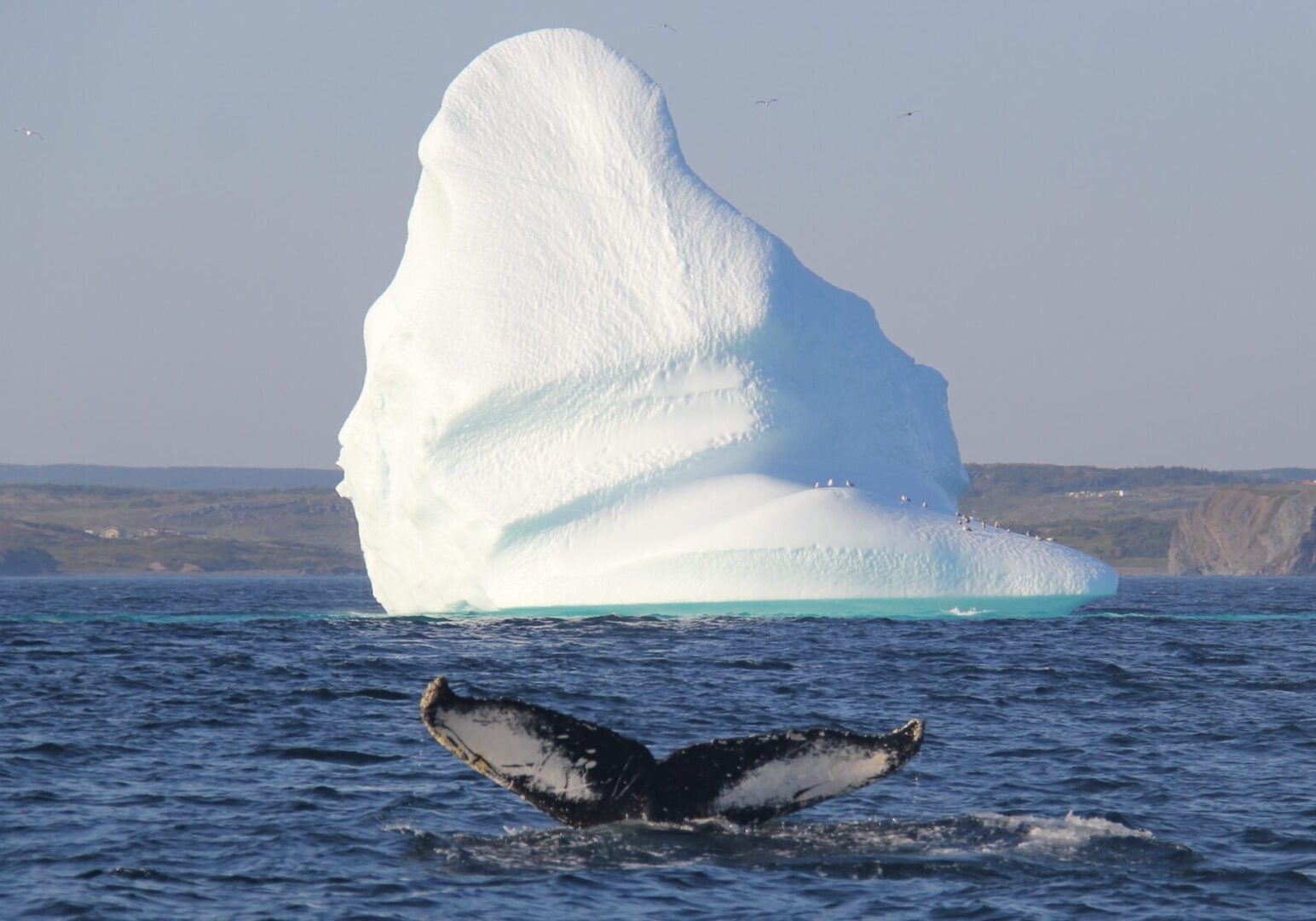 Sea of Whales Adventures is based out of the picturesque village of Trinity, Trinity Bay. This tiny, but vibrant, community is full of history, beauty, and character and has been inviting visitors to its shores for more than 400 years. Trinity is situated on the Bonavista Peninsula, an area like none other! There are few places in Newfoundland that offer our visitors the number and variety of different experiences that our peninsula does.
Every summer, the bays, inlets, and coves of our area are full of living things to encounter. Because of the geology of the area, a small fish called capelin are able to come here to lay their eggs on the beaches. These fish drive the entire ecosystem and are why the whales visit our waters in such great numbers. These fish are also why our area is the host to many nesting colonies for birds such as puffins, gannets, guillemots, murres, terns, as well as has an abundance of the majestic bald eagle.
But it's not just the living things that bring people to our area! In July of 2020, the Bonavista Peninsula received designation as a UNESCO World Geopark. On a Sea of Whales Adventure, you will have the view of some of the most interesting and unique geological features of our area from the comfort of our boat. For more information about the geology of this area visit https://discoverygeopark.com/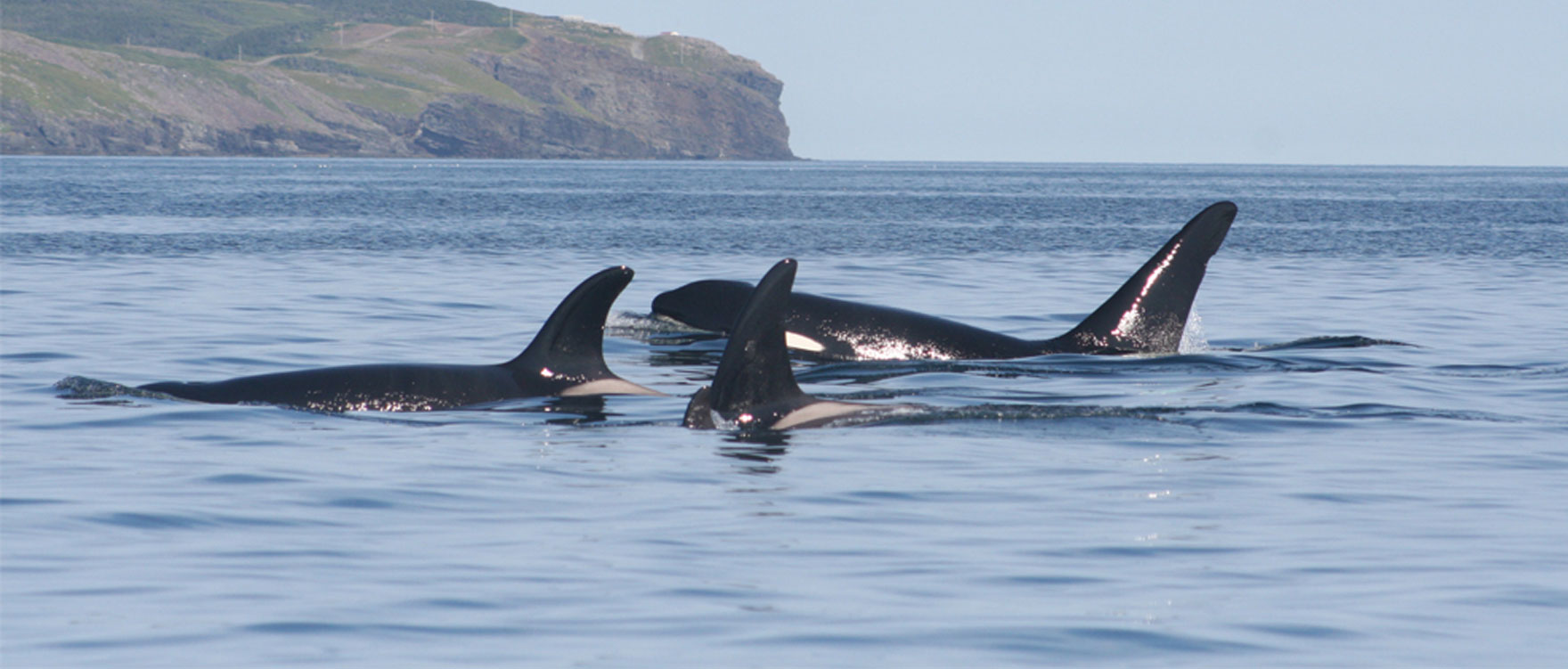 " We enjoyed a great day out with Sea if Whales, we were given full flotation gear to put on for the chill and water so we were quite comfortable. There were drinks and (homemade) snacks on board as well. We flew through the water looking for whales and were not disappointed. Highly recommend this tour."
"Sorry for the late post. The chances of seeing whales in September is quite slim but I have to say our host was trying his best to find one for us. Overall, I enjoyed every minute! I liked that it was smaller group, making it more personable. Added bonus was the snacks and beverage."
"Kris was super enthusiastic and knowledgeable. He made the trip so much fun and the views from the boat were absolutely stunning. This was an experience that will be unforgettable. Even though we didn't see any whales, Kris ended up spotting a family of dolphins in which we stopped for a bit to observe. During this time Kris provided tea and coffee and a side of his homemade cookies (such a special touch and boy were they good.) Couldn't have been any better. He also pointed out puffins and bald eagles as we were driving along the coast. We honestly cannot say thank you enough, and we all highly recommend taking a tour with Kris. So. Much. Fun. Huge thank you to Kris and Shawna."