Posted on February 17, 2022
We are finally done working through the sperm whales that we saw in 2021. There were a few matches with previous years and seven new whales added! 7! All of the sperm whales in our area are males and form what is known as a bachelor pod. Thanks to Lisa Steiner at Whale Watch Azores for helping with the matches. Lisa was also able to review the males in her catalogue and find matches off the Bahamas and Mingan Islands. Our boys get around!
We now have 44 bachelors in our catalogue with sightings ranging from 2003-2021.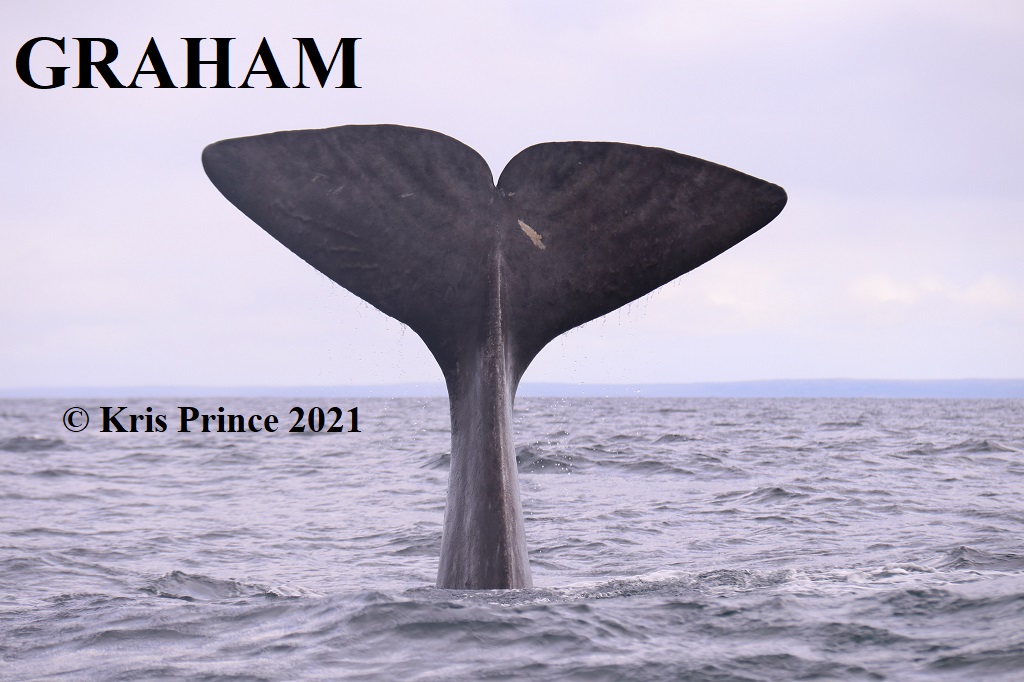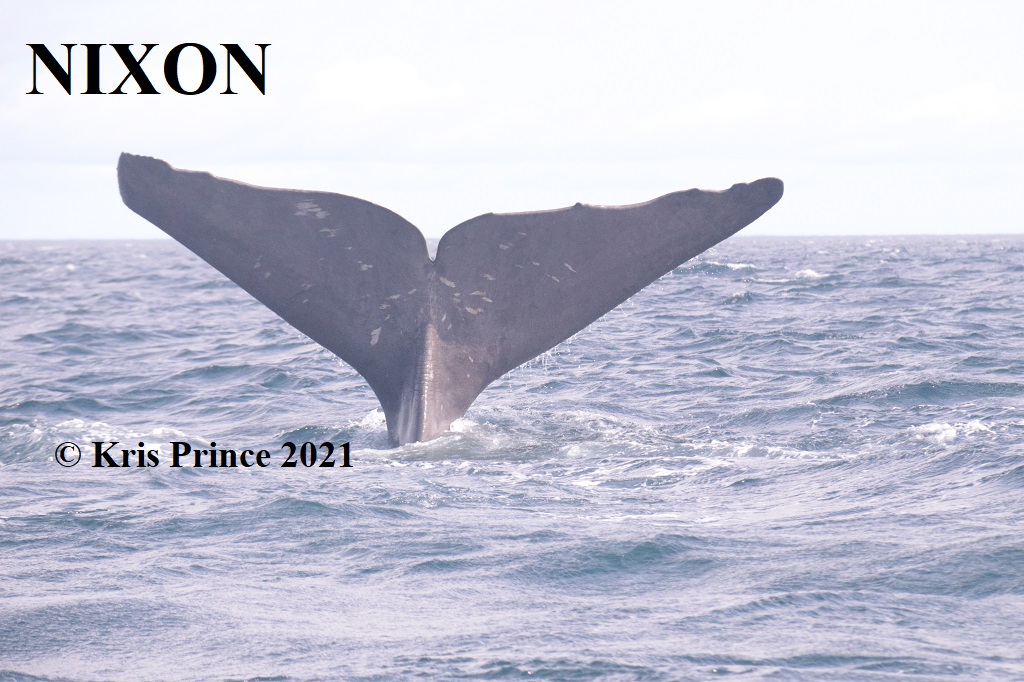 We identify sperm whales by the differences in the shapes of their tails and scarring on the animal. The 7 new bachelors added to our catalogue this year include Graham and Nixon (pictured above) as well as Lane, White, Ivany, Barker and Moss. We hope to see many of these guys again next season, it won't be long now until we are back out there!